Newspaper chickens
These newspaper chickens look pretty and are colorfully painted. A newspaper chicken is actually a small statue to add a little humor to your indoor decoration. Especially when  they're together! They seem to react to each other, talk, quibble and comfort each other. The chickens are made of paper, glue, paint and a little iron wire. They're about 20 centimetres high and the breadth is 10 centimetres. They are very light.
You can buy the chickens here:
Studio Dorine de Soet
Spittaalstraat 92
Zutphen
0575-547343/0624611518
Gallery 'Bij Floors de berg op'
Walstraat 8
Deventer
0570-611266/0624611518
Gallery Kati Koos
San Fransisco
The prices are 35 euros for one chicken. If they need to be sent within the Netherlands, the extra costs will be 6,75 euros. The chickens will be sent in a box.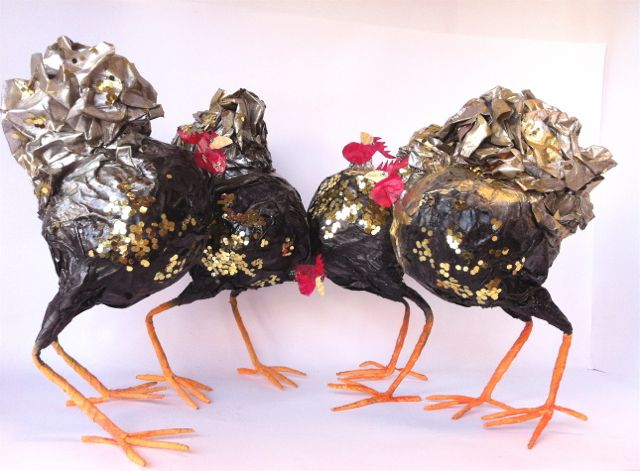 Christmas newspaper chickens!